Appearance27″ QHD 1920×1080
3-side Virtually Borderless
SpeedIPS 1ms (GtG) 240Hz/NVIDIA® G-SYNC® Compatible
ColorsRGBColor
Gamut with HDR 10
NVIDIA® G-SYNC® Compatible
Zero In with NVIDIA® G-SYNC®
Officially verified NVIDIA® G-SYNC® compatibility. That translates to faster, smoother gaming that's been tested to reduce screen tearing, while minimizing stutter and input lag. Never miss a frame of the action as you clinch your victories with lag-free refresh rates.
AMD Free Sync™ Premium
AMD FreeSync™ Premium Built In
AMD FreeSync™ Premium equips serious gamers with a fluid, virtually tear-free gaming experience. With at least 120hz refresh rate at minimum FHD resolution and low latency gameplay, you'll never miss a frame of the action as you play at peak performance.
Virtually boarderless design
Tilt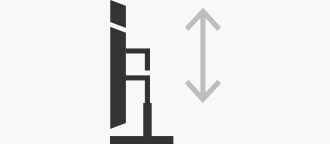 Height
Pivot
Dynamic Action Sync®
Action as it Happens
Get the closest thing to real-time gaming. Dynamic Action Sync® elevates your gameplay for a pro-level experience. Respond to action, opponents, and every moment with minimized input lag and unbelievable performance*.
Black Stabilizer®
Gameplay Never in the Dark
Black Stabilizer is your ally to attack or defend against enemies hiding in the shadows. It delivers a pro-level gaming experience for enhanced vision and a jump on the competition*.
Crosshair®
Crosshair® Feature Brings an Accuracy Advantage
Accuracy is at the center of your gameplay with the Crosshair® feature. Center-display crosshairs give enhanced vision and pro-level precision for increased accuracy in first-person shooter games*.