DeepCool EK720 High Performance Thermal Pad 2.0mm – XL
Fast Shipping
Delivery all over the kingdom within 24-48 hours only
Easy Returns
A free return in case there is any manufacturing defect in the product
Secure Shopping
Your data is always protected
Product Warranty
All products are original and guaranteed by the agent
VERSATILE APPLICATIONS
The EK720 thermal pads are designed to conduct heat away from microchips to be dissipated through a heat sink. Replace aging and low-quality interfaces for increased thermal performance on chip components in laptops, graphics cards, game consoles, or in other electronics.
EFFICIENT AND EFFECTIVE
Top quality material is sourced to make the EK720 highly durable with high thermal conductivity. The pliable interface fills in any pockets and gaps between surfaces for a seamless match. Rated at 6W/mK as defined through standardized testing compared to competing products with uncertain methodologies.
SAFE HANDLING AND EASE-OF-USE
The EK720 is not electrically conductive for safe use around electronic components. This makes it extra convenient and easy for installing onto PCBs with sensitive circuitry.
FIND YOUR FIT
The EK720 High Performance Thermal Pad is available in various sizes and thicknesses to meet the needs of any specific application. Refresh the thermal performance on laptops, GPUs, or any electronic device with integrated circuits that need additional heat dissipation.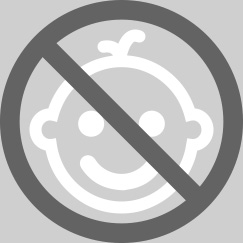 WARNING
Keep away from small children and pets. Not for internal consumption.
AVAILABLE IN DIFFERENT STRENGTHS AND SIZES
Our thermal pads are available in 0.5 mm, 1.0 mm, 1.5 mm and 2.0 mm. Its slimness makes the 0.5 mm variant an excellent alternative to heat-conducting film. Depending on the thickness of the pads, they are available in different sizes.